Shopping Cart
Your Cart is Empty
Thank you for your business!
You should be receiving an order confirmation from Paypal shortly.
Exit Shopping Cart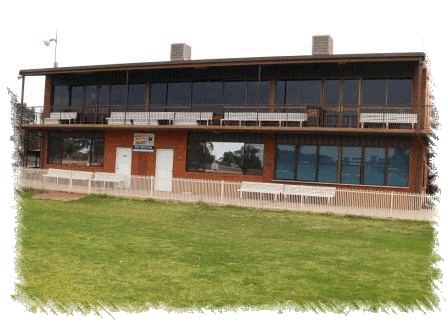 Welcome to another football season, all the information and photos from 2008 are still here, just click on 2008 on the menu on the left
The VCFL have a new web site and can be found at the old address http://wycheproofnarraportfc.vcfl.com.au all the scores, ladder and stats can be found here
On Friday 6th November the Football Club held the Annual Meeting.
A good roll up saw Mervyn take on the President's position again with Eddie again Secretary, Marty has taken on the Senior Coaching again so the club looks forward to a sucsessful 2010
Another record crowd at Wycheproof $13,000 Gate, but we could have done without the wind and dust.
So as far as Wyche Narraport goes we now look forward to 2010, Marty has taken on the Senior Coaching position again so if we can keep most of our players and gain a few more we could be in the finals action next year,
THIS MAY BE OF INTEREST
Geoff Hickmott taught at Wycheproof in the 80s, played for the Demons (1981 Premiership), Presenter of the panel at the club(channel 69) and helped in many ways to promote the Demons, he also married a local girl , Jan Giddings. so this may be of interest.
FEENY MEDAL & FINALS TIME
After playing the season with only nine Under 16 players the boys made the first semi, with the help of Brent Sheahan (Nullawil), four out of the under 13s and nine StArnaud boys they played Boort at Birchip on Sunday
They did not win but they all tried hard in the windy conditions and done themselves proud , a good effort for the year and well done to the coaches Adi Coatsworth and Zac White
On Monday night Aug 31st 21 players & Committee traveled to Wedderburn for the Medal counts in Seniors, Reserves & Under 16s
Well Done to Joe Coatsworth being runner up in the Feeny Medal count with 14 votes (the winners polled 17) his brother Adi coming 4th in the Reserves with 13 votes(the winner polled 15) and Brock Bish coming 3rd in the Under 16s with 26 votes (the winner polled 33 votes)
Joe seen here with League President Leon Holt and Guest speaker for the evening Stan Elves.
On Saturday Night in the Shire Hall the Senior Vote Count and Presentations took place
Senior Award Winners from left- Tim Ross, Marty Shadbolt, Sam Hawkinns, George Allan (Best & Fairest), Declan Lourey
Brad Driscoll, Jesse White, Joe Coatsworth and Boe Bish (Runner Up Best & Fairest)
Reserves Award Winners from left- Rory White (Coach) Jordan Bish (Runner Up Best & Fairest), Dean Rooney, Adi Coatsworth (Best & Fairest), Zac Anderson
Sam Hawkins (Coach)
A Life Membership for Cecil - Kerin Lourey pins a Life Membership Medal on Trevor Trewin at Saturday Nights Presentation, Club President Merv Gaylor looks on.
For Bill Keane's full report on Trevor's achievements click here TREVOR's Life Membership
Under 13s Award winners- Jake Bish (Coach), Robert Fawcett, Chris Driscoll, Danny Harrison (Runner Up Best & Fairest) Jed Bish (Best & Fairest) Les Harrison
Morgan Fawcett and Tom Trewin.
Under 16s Award Winners- Kristian McNicol, Joe Durie, Dane McLennan, Brock Bish (Best & Fairest), Spencer Allan (Runner Up Best & Fairest)
Zac White & Adi Coatsworth (Coaches) Cody Turner.
Daryl and Glenda Bish with their sons, Jed (Under 13s Best & Fairest), Jordan (Reserves Runner Up Best & Fairest), Brock (Under 16s Best & Fairest)
Boe (Runner Up Seniors Best & Fairest).
A big thanks to Cara for her hard work and presentation of the Senior and Junior voting for the Football, Netball and Hockey Clubs
Another win for the Demons, 5 wins from the last 6 games shows they can match it with the best in the League
Marty leading his happy gang from the field
Sparks helping out umpiring in the under 13s was a little strong in his ball ups, where did the ball go? Tom Trewin asks
Another win for the Demons against Boort, that makes it 4 wins from the last 5 games, a welcome home to James Coatsworth after a stint in Cairns and a trip overseas
Details of the day are in the" DEMONS DEN "at the top of this page, I think the scribe may have gone a little to far this time in his quotes of the day!
vs StARNAUD JULY 21ST & SUNRISE PROGRAM
A cool winters day at StArnaud started well with the Under 13s having a one point win (thanks to StArnaud for providing players to make up the numbers), the under 16s were no match for their opposition, the Reserves let the home side get away but fought hard to go down by 2 points and in the Seniors the game was over after the first term with the Demons kicking 7 goals.
On Tuesday morning the Club catered for the Sunrise program doing their weather crosses from the Steam train site.
On Saturday night the Club held its annual Back to Front Draw, the theme for the night was Super Hero's.
With three tickets still to be drawn out the remaining people decided to split the $2000, Frank Mathieson, Sharron Rooney and Val Hickmont shared the prize.
The day started with both junior sides playing well, the under 13s going down by 1 point and the Under 16s playing well to have a win against a side above them on the ladder, the reserves were no match with the Donald side but in the Seniors the boys played their best 4 quarters for the season to win well.
It was a good day for the Bish boys, the 4 brothers getting the top award in each of the 4 games, Jed in the under 13s, Brock in the Under 16s, Jordy in the Reserves and Boe kicking 6 goals in the Seniors.
The Goods and Services Auction was held in the Club Rooms after the game and raised some well needed funds for the Club
Over the past few weeks the Demons have been playing better football and wins for both the Seniors and Reserves on Saturday
Coach Marty leads his team from the ground after a good win, Marty himself lead from the front with 8 goals straight.
The reserves also leave the ground after a good win.The Under 16s also had a win and will play in the finals if they can field 18 players.
The Demons played Boort at Boort on a very wet day, there were not many highlights for the Demons as we lost all football games.
The Under 13s get instructions from Coach Jake Bish, Its a little wet for the Coaching staff, trainers and supporters.
Coach Marty does a bit of high flying to take a good mark.
VS StARNAUD & QUIZ NIGHT 30th May 2009
The Demons had a very good day on Saturday against St Arnaud, The Junior games were very close with both the under 16s and 13s just going down, once again a big thanks to the StArnaud junior club for providing players to make up our sides, The Reserves and Seniors both had their first wins for the season.
The Demons sing the song for the first time in 2009 and below Coach Marty congratulates the boys on a good game.
The Winning team, and below, with two teams on the same points at the end of the quiz, Hawks and Dane play of for a winner.
With the help of other Clubs and StArnaud players helping out our Under 16s our juniors are playing a game each Saturday, the Under 16s had only 11 players on Saturday including 2 from Nullawil and a couple from Charlton (and won by 18 goals),.so we will get through this season, Next year out of the 20 players we played with on Saturday we lose 7 out of the Under 16s and at this stage have no players coming up to the under 13s, So the Under 16s will have 5 players and the Under 13s will have 9.
We have to face the fact that we might not be able to field junior sides next year and if you don't have junior sides do you have a Club ??
Our Under 16s on Saturday, 11 players including Two from Nullawil and Two from Charlton.
On a Saturday sometimes you find some new talent, This could be the find of the year, Tom Trewins Mom Kegs shows her skills as a goal umpire, with some expert advice being given from the side.
PLAYING FOR THE WRONG DEMONS
Brayden Ison ( Nephew of Fred) playing for the Horsham Demons kicks 8 goals in his first senior game there, last year playing for the Wycheproof Narraport Demons after a game in the under 16s played in the seniors and kicked 6 goals against St Arnaud.
A Football Manager's tasks are many, especially on a home match where a lot of details have to be placed on the League web site, Team lists etc and with our under 16s having players from StArnaud and Nullawil on Sunday, Bill was kept busy,So when son Tom left "Richo" in Bill's care while he did the running for the under 16's it was just another task.
"Richo" here seems to be wondering what the song Bill was singing quietly as he went about his work, he had never heard it before " Oh We're from Tigerland"
As our Under 16's have only about 10 players more are needed to play a game so StArnaud are providing extra players every game, On Sunday they had 6 players in our Under 16's side,
Along with Tom Fawcett and Brent Sheahan, the boys ended up with 17 and had a good win, One player from StArnaud was Mathew Grigg , his Grandfather was a regular sight in Wycheproof in the 70's, Joe Grigg worked for Gilbarco and serviced all the fuel pumps around town. (Mathew is in the middle of the group with light blue shorts)
The 2009 season got under way playing Birchip at Wycheproof
Senior Side- Back- Declan Lourey, George Allan, Zac White, Boe Bish, Joel Turner, Jake White, Bradley Driscoll, Ben Brennan, Marty Shadbolt, David Farley, Shane Harrison
Front- Sam Thompson, James Bismire, Tom Keane, Chris Duffy, Rick Smith, Thomas Stephens, Timothy Ross, Sam Hawkins, Jesse White.
Reserves - Back - Brian Allan, Brad Riley, Clinton Riley, David Rumbold, Ashley Durie, Brayden Botheras, Rory White, Lauchie McLennan, Simon Harrison.
Front - Matt Nicholls, Adi Coatsworth, Jordon Bish, Zac Anderson, Jackson Keane, Rolly White, Sam Anderson.
Under 16s-Back-Zac White(Coach) Kristian McNicol, Rhylie Botheras, George Turner, Joe Durie, Dane McLennan, Cody Turner, Brock Bish, Adi Coatsworth(Coach)
Front- StArnaud players for the day, not in order (Jack Cornwell, Jack McRae, Luke Flanagan & Damian Austerburry)
Under 13s- Chris Driscoll, Danny Harrison, Jack Bish(coach), Jed Bish, Tom Trewin, Lauchie Elder, Robert Fawcett, Bailey Grant, Morgan Fawcett, Harry Fawcett,
Club President Merv thanks our trainer Warren Partington for all his help and wishes him and family the very best for his move to Yarrawonga, Chris also was thanked
for all her help from the hockey club.
On Sunday April 12th we said farewell to a long serving member of our Football Club and Community.
Thomas Hugh Trewin, better known as Hughie, was given a Thanksgiving Service at the Wycheproof Uniting Church.
Members of his Family recalled many fond memories of Hughie's life as a Father, Farmer, Sporting and Community member.
His 9 Grandchildren presented items that represented much of Hughie's life, A Lions Cap, Being a charter memberof the Wycheproof Lions Club from 1962
A Cricket Ball, Taking 8/67 in a Narraport Cricket Premiership in 1964/65, ​A Narraport No 12 Jumper that he played in both as a player and coach of the Narraport Football Club,
An Akubra Hat, worn to many sheep and clearing sales, A Billy, His love of the outdoors, A N.C.F.L. Coin he tossed at the opening of the 2004 Wycheproof Narraport vs Donald Grand Final,
His Loyal Pocketknife, That hung on his work belt all his working life and had many uses, A Wycheproof Narraport Stubbie Holder, for a cold beer after a days work or sporting event, A Mini John Deere Tractor a replica of his first John Deere.
After the service, the large crowd gathered at the Football Club rooms to give Hugh a fitting farewell, so Hugh as it said on the scoreboard 'see ya' and thanks for all the memories.
Saturday 28th March Wycheproof Narraport played North Bendigo at Wycheproof
New Coaches- Senior Coach Marty Shadbolt above and Reserves Coach Sam Hawkins give their players a pep talk during a break
Zac White, Marty Shadbolt, Brian Allan, Mark McLennan and Paul White make a few moves
WYCHEPROOF WELCOMES NEW BUTCHER
Tom Shaddock is wished all the best for his new venture as he takes over the business from "Your Regional Butchers " Jamie Morgan
The Wycheproof Narraport Football Club also wish Tom the best and would like to thank Jamie for all his help and support over the time he has been at Wycheproof.
REDLEGS ANNUAL MEETING FOR 2009
The Red legs held their annual meeting on Friday night in the clubrooms, Vince McNicol is again the President with Ross Coles Vice Pres ,Graeme Tige Allan is the Secretary and Max Dillon Treasurer, Membership is again $100 with a membership for people living away $50,The Red Legs are a very important part of the club in raising money for the ever increasing costs of running a Football Club, Anyone interested in becoming a member can send a cheque to PO Box 95, 3527.The Goods & Services Auction will be held on July 4th, we play Donald at home.
The Football Club would also like to congratulate the A Grade Cricketers in winning the Premiership and also not forgetting the Junior side who went through the season undefeated.For details and photos go to Sporting Clubs in menu and click on Cricket Club
The A Grade were a little short on Saturday so our Football Manager Bill Keane helped out, Walking out to bat many memories would have gone through his mind, many fine innings played in the past but now it was time to bring those skills to the test again.
A fine shot to the leg side! The Keane family will have a fine meal this week, Golden Duck.
WELCOME TO THE 2009 SEASON
Welcome all to a new football season, training started before Christmas under new coach Marty Shadbolt and we hope to have a few more numbers for 2009.
Our Under 16s will have a problem with numbers as there is only about 8 of them, so if anyone knows of a under 16 boy that would like a game of football, let us know.
The old front page is still here under SEASON 2008 on the left menu, also a few photos have been uploaded to Flickr taken by Jan Hickmont in the 1980's of Premiership Celebrations.
Also it looks like the VCFL site is no more, so all the club history that was placed there is gone so I will place it on this site in time.
A list of North Central Football League Executives has been added on the menu on the left along with our club
A BIG THANKS TO WARREN- Warren Partington has been a trainer for the club for the last 10 years but now has moved to Yarrawonga with his family in his work, he will be a big loss to the club being a well trained medical officer, President Merv, Committee, Players & supporters wish Warren Chris and family all the best in their new surrounds
2009 Club President Merv Gaylor introduces Marty to the boys on the first training night
2008 President Trevor Trewin congratulates Marty and presents him with a Demons jumper
This was our Club Secretary Rory;s Facebook post in late 2019 but as we all know it took over 12months to actually happen
so in 2021 Mick has finally be able to lead the Club, We wish him all the best
Our first game for 2021 at Charlton with a win so being the first Football Club to sing their song after a win in the new Charlton rooms
CLUB SPONSORS FOR THE 2021 SEASON
THIS WEBSITE IS A WORK IN PROGRESS SO AS SOON AS I FIND OUT A FEW NAMES I WILL UPDATE
AFTER A SUMMER OF RECRUITMENT IN FOOTBALL,NETBALL & HOCKEY THE SEASON IS ABOUT TO START
A LARGE CROWD GATHERED IN THE CLUB ROOMS ON THURSDAY NIGHT TO HEAR THE TEAMS FOR SATURDAY
TO PLAY SEA LAKE IN THE FIRST GAME FOR 2018.
AFTER A GOOD WIN AGAINST SEA LAKE THE BOYS FACE BOORT AT HOME.
Adrian Pappin, Robert Fawcett, Spencer Allan, Kristian McNicol, Brent Sheahan, Anthony Bull, George Turner, Trevor Rumbold,
Chris Howgate, Boe Bish, Danny Bibby, Julian Bull (Coach), Corey Jones, Ricky Allan,
Joel Turner, Morgan Fawcett, Dane McLennan,Tim Holobowski, Jordy Bish, Hagen Abbot, Toby Sheahan, Conner Burge, Rolly White.
Senior Players on the Injury List- Robert Binks, Adrian Pappin, Connor Burge, Josh Bibby, Kieran Prestidge & James Coatsworth ?
MICK GIDDINGS GIVING THE PLAYERS & SUPPORTERS A TALK ON THE CLUBS HISTORY AT THE CLUB REUNION
THE PRIMARY PREVENTION CUP
The Cup was played for at the first home game between Wyche
& Charlton with W/N running out winners.
WINNERS OF THE JUNIOR GAMES NIGHT
The Hammond boys playing a game in the under 13s
Their Grandfather Peter was President of the Club in 1991
Premiership year & Father Mick played for the Club
THE WHITE BROTHERS PLAYING A RESERVES GAME TOGETHER AT WEDDERBURN
ZAC, SAM & JOSH WITH COUSIN RORY FOR GOOD MEASURE.
IAN (OSSIE) DIXON AND SOME OF HIS HANDY WORK FOR THE FIRST SEMI HELD AT WYCHE.
THE OLD SAYING EVERY PICTURE TELLS A STORY.
UNDER 13s PRESENTATION- CHARLIE FAWCETT WINNING THE BEST & FAIREST FOR 2018
SENIOR PRESENTATIONS- BOE BISH WINNING HIS 5th CLUB BEST & FAIREST FOR 2018 AND CERTAINLY THE BEST
SPEECH FOR THE AFTERNOON
RESERVE PRESENTATIONS- DANNY HARRISON THE RESERVES BEST & FAIREST
SOMETHING TO CELEBRATE FOR THE SECOND YEAR RUNNING
REX (SPARROW) TIERNEY- GRAND FATHER & GREAT UNCLE TO A FEW PLAYERS
Stevie Bibby winning the League Medal
Boe Bish winning his second Darcy Medal in a row
Ricky Allan winner of the VCFL Medal
CLUB SPONSORS FOR THE 2018 SEASON

CORY JONES CELEBRATING HIS GOAL THAT PUT THE DEMONS IN FRONT IN THE LAST QTR.
BOE BISH WINNER OF THE DES DARCY MEDAL FOR BEST ON GROUND AND CORY JONES WINNER OF THE
VCFL MEDAL AND A VERY HAPPY JULIAN BULL COACH OF THE PREMIERSHIP SIDE.
BULLY MISSED MUCH OF THE CELEBRATIONS FOR WINNING THE PREMIERSHIP BUT HAD A CELEBRATION
WITH THE ARRIVAL OF HIS FIRST CHILD NEXT DAY.
THE START OF A BIG WEEK OF CELEBRATIONS.
ITS ALL AUTHER AND ELVIE ALLAN"S DOING, THEY WOULD NEVER HAVE THOUGHT THAT NARRAPORT WOULD BE PLAYING WITH WYCHEPROOF LET ALONE HAVING GREAT GRAND CHILDREN PLAYING
TOGETHER IN A PREMIERSHIP FOR THE CLUB
THE TWO IN THE MIDDLE SHOULD KEEP THEIR CLOTHES ON
CORY JONES PLAYED IN THE 1997 PREMIERSHIP AS A 16 YEAR OLD AND NOW IN 2017 20 YEARS APART
(TREVOR TREWIN PLAYED IN THE 1972 AND 2991 PREMIERSHIPS 19 YEARS APART)
CORY WITH HIS RUNNING MATE "RUSS" WHO HAS BEEN WITH HIM FOR 16 YEARS OF HIS CAREER
BOE BISH PLAYED A GREAT GAME FROM HALF BACK TO WIN THE DES DARCY MEDAL, AND "SPUD" KEPT ALL THE PLAYERS ON THE FIELD, WELL DONE
MAD MONDAY AT THE BOWLING CLUB
WELCOME TO THE 2017 SEASON
Matt Riordan, Adrian Pappin, Zac White, Toby Sheahan, George Turner, Boe Bish, Rhylie Botheras, Joel Turner,
Jed Bish, Ben Brennan, Dane McLennan, Robert Binks, Spencer Allan, Jason Coles, Andy Mead, Tim Holobowski,
Corey Jones, James Coatsworth, Julian Bull,(Coach) Ricky Allan, Kieran Prestidge.
Absent from first home game- Chris Howgate, Rolly White, Simon Rosa,Connor Burge
CAPTAIN BOOTS , TOURISTS SPENCER, MEL & MATT,
FRELON DANIE & IN THE JUNGLE HOWIE
THINKING OF THE CLUBS FUTURE
PROUD DADS OF BOYS IN THE LAST 12 MONTHS
WAITING FOR THE RESULTS OF A COUPLE MORE
A TEAM PHOTO WILL THEN BE DONE.
THE 2017 GOODS & SERVICES AUCTION, A VALUED EVENT FOR FUNDRAISING EVERY YEAR
THE COACH OF THE 1977 PREMIERSHIP SIDE JOHN BOND REFLECTS ON THE YEARS HE HAD WITH THE CLUB
1967 PREMIERS - ALAN TAYLOR (TRAINER), GRAEME D ALLAN, STUART ALLAN, LEO KEANE, JIM KENNEDY,
ALAN JONES, GREG GOLDSMITH, ALEC MORRISON, DAVID SHUGG (KEN SHUGG SEC), JOHN HEWITT,
MICK GIDDINGS, BILL GORDON, GEORGE COATSWORTH, LYLE MACDONALD
KEN REED (WALLY REED PRESIDENT), GORDON (CLIVE GORDON COACH),
PETER VERBEEK (TRAINER), GREG KENNEDY.
1977 PREMIERSHIP SIDE FROM BACK- COL HOOPER, ALAN COATSWORTH, PAUL WHITE, SANDY DENNEY,
WARREN COLES, GRAEME D ALLAN, PETER CUMMINS, JOHN BOND (COACH) GREG TAYLOR (SECRETARY)
TREV, BOE & JENNEY START THE DRAW
CLUB BEST AND FAIRESTS 2017
CLUB BEST & FAIREST 2017 SENIORS- COREY JONES, UNDER 13S - CHARLIE FAWCETT
RESERVES - JOSH WHITE.

/